28
Days on average is the time we take to hire the perfect candidate to fill your vacancy.
97%
Of  our candidates pass their probation or complete contracts.
95%
Of clients return to CRG TEC for repeat business.
90%
Of exclusive vacancies we receive, we fill.
80%
Of our clients partner with us exclusively.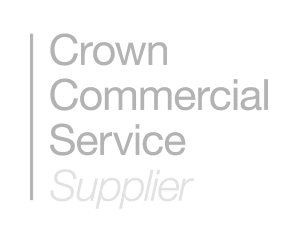 We are a proud supplier to the UK Public Sector via the Crown Commercial Services Framework.
We are one of only a very select (less than 50!) Recruitment Companies in the UK (Out of over 40000!) who hold a place on the list due to our focus on meeting the  levels of customer satisfaction our clients need and supporting them to meet their talent acquisition goals.